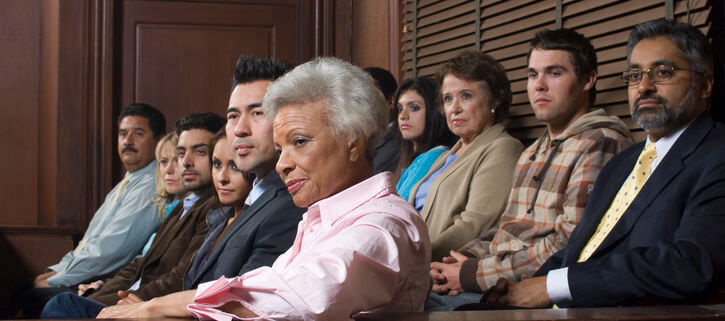 The internet is a place where almost anything can happen. Some people even find their future spouses online. But what happens when people are tricked into handing over large sums of money by people posing as potential romantic partners? This is known as "romance fraud," and it is something that has become quite common in New York. Elderly individuals and those with a substandard understanding of technology and banking are especially vulnerable. But what happens if you were charged with this crime?
If you have been charged with fraud of any kind, it makes sense to get in touch with a qualified, experienced criminal defense attorney in New York as soon as possible. Perhaps you have been wrongly accused. Maybe you believe that the money sent to you was given consensually. On the other hand, you might be aware that what you did was wrong. Whatever the case may be, it's important to minimize any potential legal consequences. You can do this by booking a consultation with a legal professional as soon as possible.
What is Romance Fraud?
Romance fraud targets individuals who are searching for a romantic partner online. For someone who is engaging in this type of scam, the end goal is to convince the unsuspecting individual to send them money. In many cases, the fraudsters tell individuals that they need money for a plane ticket, for medical expenses, or to pay for a visa.
An Example of Romance Fraud in New York
On September 8th, it was reported that a US Army reservist had been sentenced to 46 months in prison after engaging in romance fraud. He had stolen millions of dollars from elderly individuals and businesses during a period that spanned from 2018 to 2019. After obtaining money via romance scams, this individual laundered the funds and sent them to co-conspirators based in Nigeria. He also engaged in email spoofing to steal funds from businesses.
Among his victims was a US Marine Corps veteran's association. 69 people in total were victimized by these scams, with over $1.8 million sent overseas. Unfortunately, most of the laundered funds were withdrawn and untraceable by the authorities. However, the guilty party was ordered to pay about $1.8 million in restitution to his victims. He was also ordered to forfeit $184,723. This is a good example of the type of penalty you can expect if you are charged with romance fraud.
Get Help From a Qualified Criminal Defense Attorney
If you've been searching the New York area for a qualified, experienced criminal defense attorney, look no further than Darren DeUrso, Attorney at Law. We understand that being charged with fraud can be incredibly distressing, and we're here to help. Make no mistake, the penalties for this crime can be severe – much more so than an average parking ticket. But with our assistance, you can fight for your rights in an effective, confident manner. Book your consultation today.
Darren DeUrso, Attorney at Law
188 East Post Road, Suite 300
White Plains, NY 10601
Phone: (914) 772-8614
https://criminal-defense-lawyers.usattorneys.com/wp-content/uploads/sites/2/2021/09/iStock-465094076-1.jpg
482
725
efigueira
https://usattorneys.com/wp-content/uploads/sites/2/2020/01/logo.svg
efigueira
2021-09-15 10:07:49
2021-09-15 10:07:49
Can You Go to Jail for "Romance Fraud" in New York?